We take childhood nutrition seriously. With our healthy snacks and delicious meals provided by Early Days Food your child will have the right energy to think, learn, laugh and grow. We provide a freshly made nutritious meal each day based on HSE recommendations. 
Breakfast:
Water / Milk,
Hot / Cold Cereal,
Toast
~~~~~~~~~~~
Snack:
Milk – Water – Yogurt – Fruit – Crackers
~~~~~~~~~~~
Dinner:
(Hot Meals Supplied by Early Days Food)
~~~~~~~~~~~
Tea:
Milk / Water
Fruit, Sandwiches,
Pancakes, Toasted Muffins, Ham Wraps, Crackers & Cheese,
Toasties, Pizza,
Ice-cream & Jelly or Fruit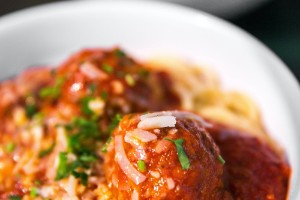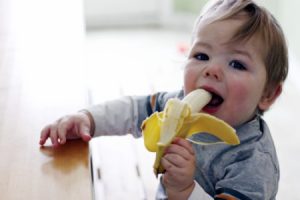 Early Days Food offers a 4 Week Rolling Menu
Here at Early Days Foods, we take great pride in providing nutritious and delicious foods to children and childcare providers all across the island of Ireland.
We have designed a four-week-rolling menu to provide our customers and their little ones with a range of tasty and well-balanced meals. However, we do recognize that children can be fussy and our team is more than happy to work with you to create a more tailored menu from our selection to suit your needs.


Dietary Needs Catered For
Did you know that 5% of children in Ireland have an allergy? We did and as such we've worked hard to produce a menu of meals that can cater to a range of dietary requirements, from gluten-free to dairy-free, soya-free to fish-free. Our kitchen and meals are also entirely Nut Free, ensuring a safe environment for anyone suffering from a nut allergy.
Website: earlydaysfoods.com
Creamy chicken Tomato Pasta
Succulent 100% Irish Chicken Breast, diced and mixed in our very special Creamy Tomato Sauce with Pasta Twirls.
Beef Casserole & Mash
A healthy and wholesome Beef Casserole made from the very best in Beef Chunks, Seasonal Vegetables and delicious Gravy, served with Mashed Potato.
Pasta Marinara & Garlic Bread
Pasta swirls cooked in our special Marinara Sauce served with Garlic Bread.
Meatballs, Broccoli & Mash
Succulent quality Meatballs with Broccoli & Cauliflower in delicious Gravy, served with Mash Potato.
Fish Cakes, Mash, Gravy & Veggies
White Fish Cakes served with mixed Vegetables in Gravy and a side of tasty Mash.
Sweet & Sour Chicken & Rice
Tender Chicken breast mixed in a tangy Sweet Sauce, with juicy Pineapple and Red Peppers, served with a side of fluffy Boiled Rice.
Cottage Pie
Quality Minced Beef in tasty Gravy complete with Carrots and topped with Mashed Potato.
Roast Vegetable Pasta Gratin
Cooked Pasta in a roasted Vegetable and Tomato sauce topped with a delicious Béchamel sauce and grated Mozzarella Cheese.
Irish Stew & Mash
A classic and a favourite with children everywhere! The very best Lamb chunks with seasonal Vegetables in a mouth-watering Gravy and Mash.
Smokey Fish Pie
Smoked Coley and Cod in a tasty White Sauce topped with Creamy Mash.
Chicken Dinner & Mash
Roast Chicken Breasts cut into chunks with Vegetable in a yummy Gravy with a side of Mash.
Beef Lasagne
Layers of Pasta separate by our Bolognaise sauce with quality Minced Beef all topped with Béchamel sauce and grated Cheese to finish.
Broccoli Casserole & Mash
Tasty fresh Broccoli Vegetable casserole served with fluffy Mashed Potato.
Sausage in Onion Gravy & Mash
Succulent quality Pork Sausages in Onion Gravy, served with Mash.
Salmon Tomato Pasta
Tasty Smoked Salmon in a Tomato Sauce with Penne Pasta.
Chicken Casserole & Mash
Succulent Chicken Breasts with Seasonal Vegetables cooked in a delicious homemade Gravy and served with Mash.
Beef Pasta Bolognese
Our tasty Bolognaise Sauce with quality Minced Beef mixed with Pasta Swirls.
Tutti Frutti Curry & Rice
Vegetables in a sweet and mildly Curried Fruity Sauce served with Fluffy Rice.
Sausage Hotpot & Mash
Succulent Sausages in a rich and sweet Tomato Sauce complete with Beans, topped with Sauté Potatoes.
Fish Fingers, Mash & Gravy
Fish Fingers crumbed and served with Mash and rich Gravy.