This area is run by in the mornings Beryl and Alana and in the afternoons by Alana and Rebecca.
The curriculum is Play Based and the equipment, room and activities reflect this.
ECCE Free Pre-School Grant is available.
---
Age Group:
2.5years – 3.5years
Opening Hours:
Full day: 7.30am – 6.30pm, Monday- Friday
Sessional Play School:
9.30am – 12.30pm, Monday-Friday
During Sessional hours we have up to 10 children.
The rest of the day we have up to eight children each day.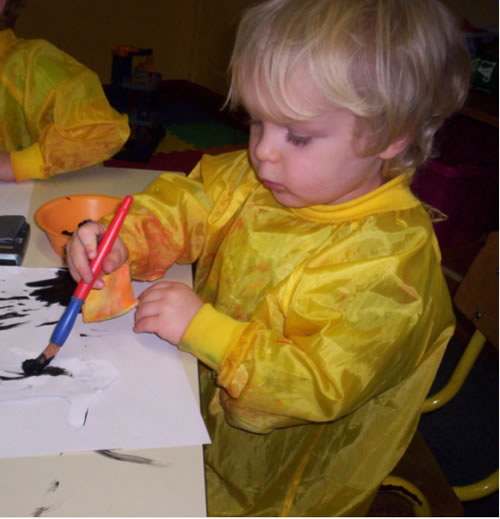 PLAY SCHOOL – OUR DAY
9AM – 9.30AM :

SETTLING IN TIME / PLAY TIME

9.30AM – 10.15AM :
TABLE WORK / ARTS & CRAFTS
10.15AM – 10.40AM :
CIRCLE TIME
(STORY TIME, NEWS OF THE DAY, IRISH)
10.40AM – 11AM :
BREAK TIME
11AM – 11.30AM :
PLAY TIME/GARDEN TIME
11.30AM – 12PM :
PLAY TIME
(CHILDREN CAN PLAY GAMES OR CHOOSE ACTIVITY)
12PM – 12.15PM :
SONGS, RHYMES, POEMS
12.15PM – 12.30PM :
TIDY U